WELCOME TO
The Hair Lounge
From the moment you step into The Hair Lounge, it is unlike any other salon. As soon as you walk through the door, you are able to sense the welcoming atmosphere and can see the luxury environment, with all the high-end finishing that you would expect to find in a Knightsbridge salon.
Here at The Hair Lounge, we are primarily well-trained hairdressers who have the ability of putting those with insecurities at ease. At time, we are similar to 'counsellors', but often the conversations are all very positive. As the clients return for appointments, we hear about changes in their lives as they gain back confidence they have lost due to hair loss and feeling isolated. We have small private social media groups for them to chat freely with each other, which eliminates the isolation which they have felt for a long time.
WE ARE THE EXPERTS
We Care
We allow plenty of time for each client and can offer privacy for each of them should they wish. The salon is set up with a very relaxed, intimate environment unlike most hair salons which are noisy and busy.
We understand that this work is strictly confidential and that the salon is very discreet. We all can show empathy, allowing the client to feel at ease which often allows people to open up knowing that they are never judged. Our fundamental belief is we can help people and make them happy. This makes our niche field incredibly rewarding daily.
We are now very proud to announce we are winners of a couple of awards, one being Best Hair Loss Specialist on Southern England plus Best salon locally by Lux Health, Wellness and Beauty magazine in 2019.
The Hair Lounge has been awarded Non-Surgical Hair Replacement Specialist of the Year for 2019 for England by Lux Health, Wellness and Beauty magazine, plus received an award of excellence.
We have also been awarded a 5 star accolade by the Good Salon Guide ensuring that the service and salon environment is of the highest standard.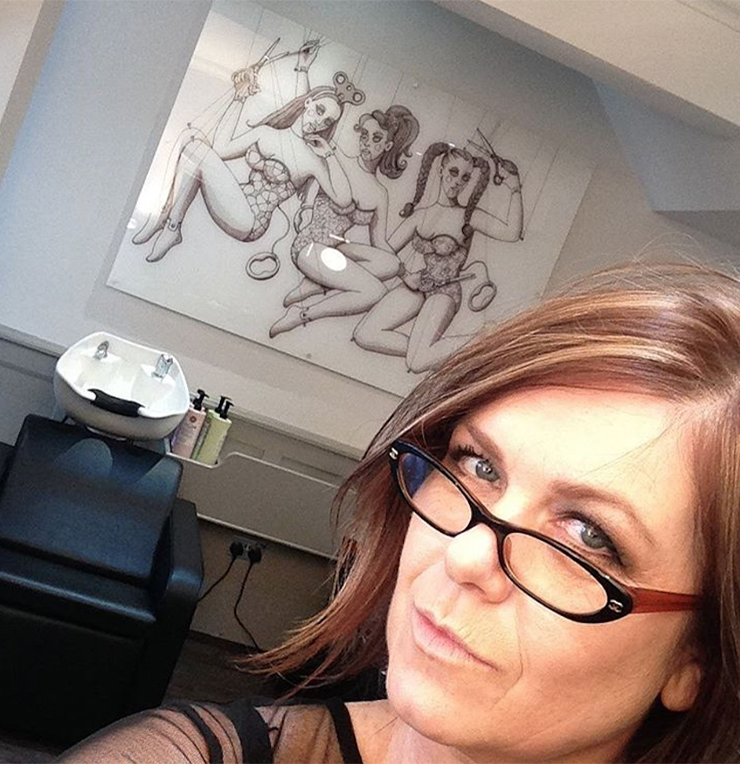 Tara started her hairdressing career straight from school & was fortunate enough to attend many courses at Vidal Sassoon's training academies as well as Toni & Guy and L'Oreal, also participating in training, shows, photo shoots & stage work.
Tara puts a unique twist to all of her work & everyone leaves having had a fun appointment & with a huge sense of relief that someone has actually listened to them hence her huge far reaching client base.